somebody cast an ice spell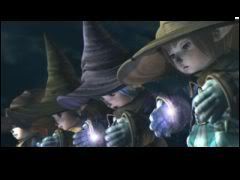 I, your lowly (but extremely cute) vassal Ryu Uchida, beseech you oh mighty mages of way above -- please grant us your holy spell of "cool as winter" to combat the evils of summer heat.
This heat is preventing us, your vassals, from functioning in your beautiful world properly. With this dastardly heat, our important responsibilities such as playing games, reading books, watching tv shows and dvd films, and even eating (yes eating!), are even more harder to accomplish than they were before this scorch of a climate.
Ice us please.